Jasmine Tuia
For Matautu, I weave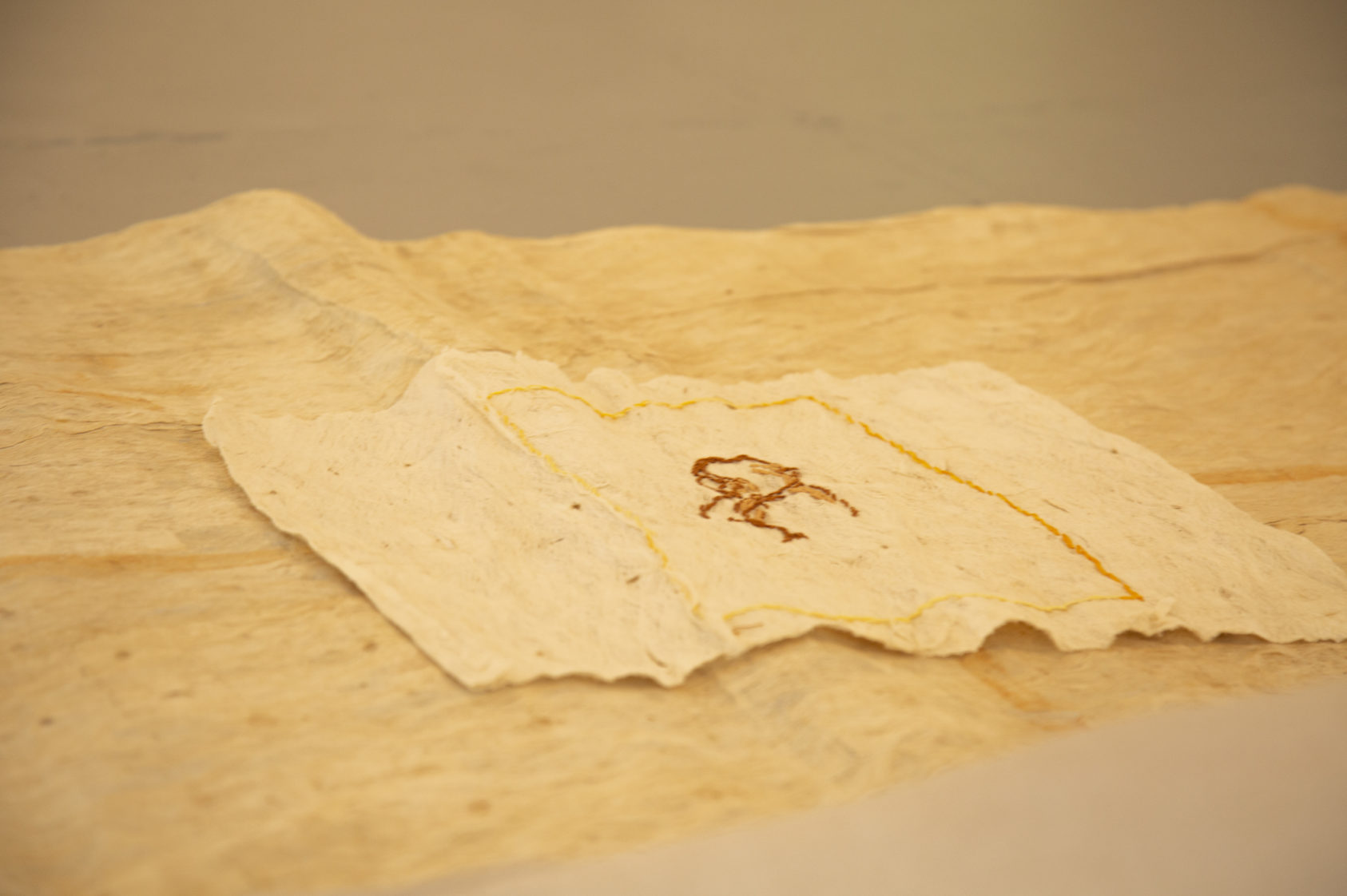 "E lele le Toloa a'e ma'au lava i le vai"
This work remembers Moana ways of exchange and sharing with Siapo. Looking at Samoan traditions of storytelling alongside my own family's oral stories, I use Siapo to acknowledge various agencies that inform indigenous Samoan praxis of space-making. Siapo becomes an embodiment of place, memories, and relationships in this practice.
Remembering the people, places, and relationships that weave me, I share my stories of alofa through Siapo making. Alofa is love, service, and being. It also establishes practices of healing, reciprocation, and care. Using tapa as a space to ponder and reflect alofa, I look at Oceanic methodologies of Talanoa, Tautua, and Fa'ataualofa that see the importance of alofa in exchanging our unique Oceanic tala or stories.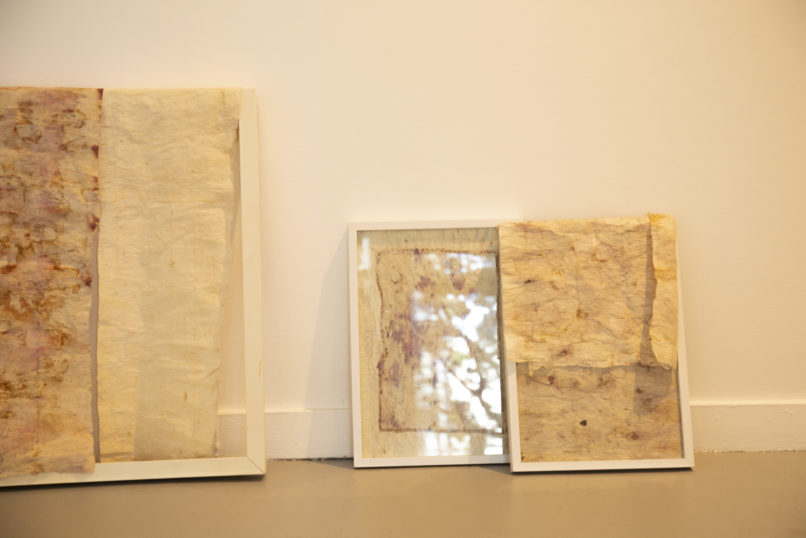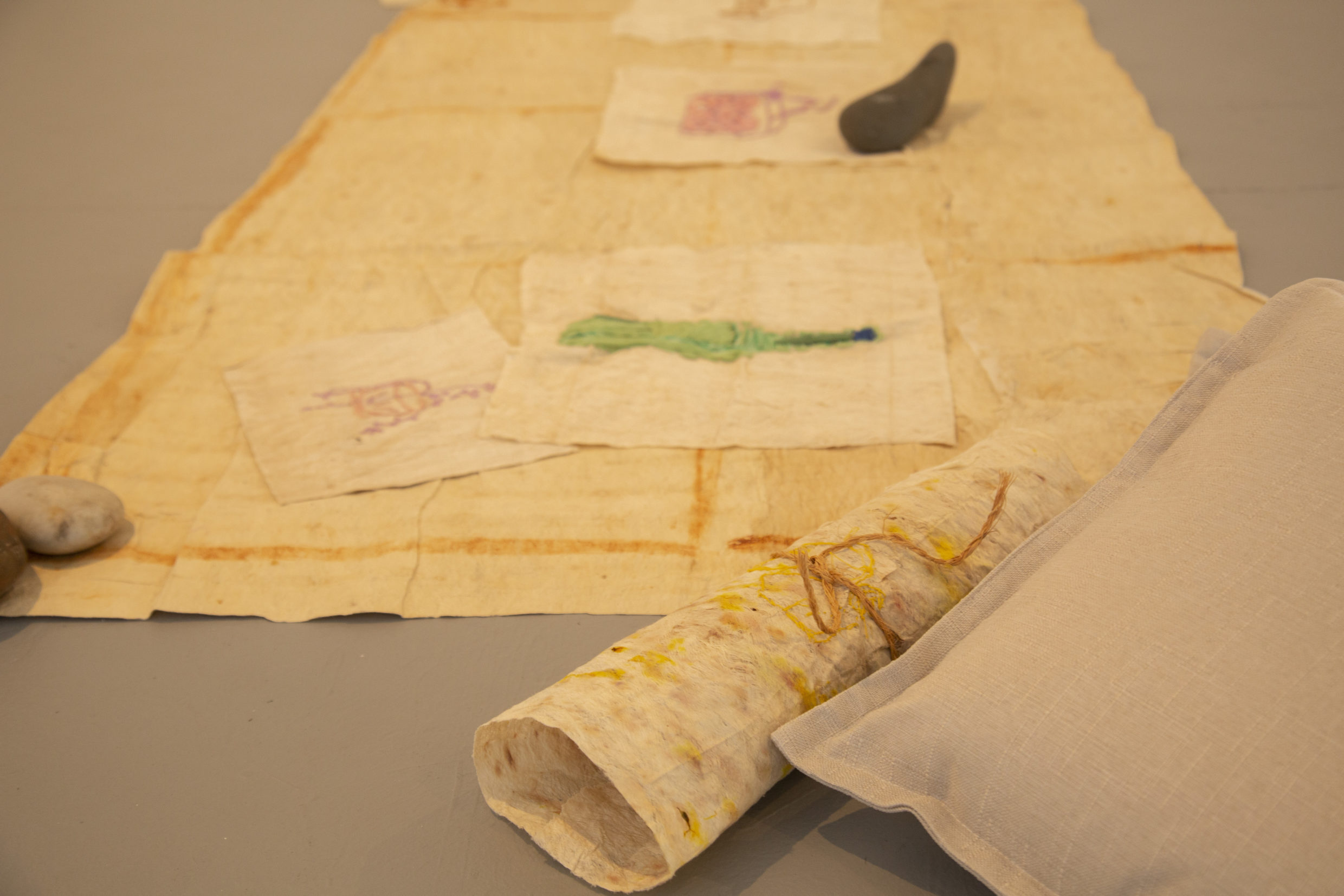 'For Matautu I weave' is a combination of moments that reflect the value of alofa, place, and people in my Siapo and my everyday practice. These works are tangible representations of my talanoa with, and memories of, the people around me. Talanoa in this work is used to establish and maintain boundaries in my relationships and mainly to celebrate the agency of our voices in reclaiming spaces.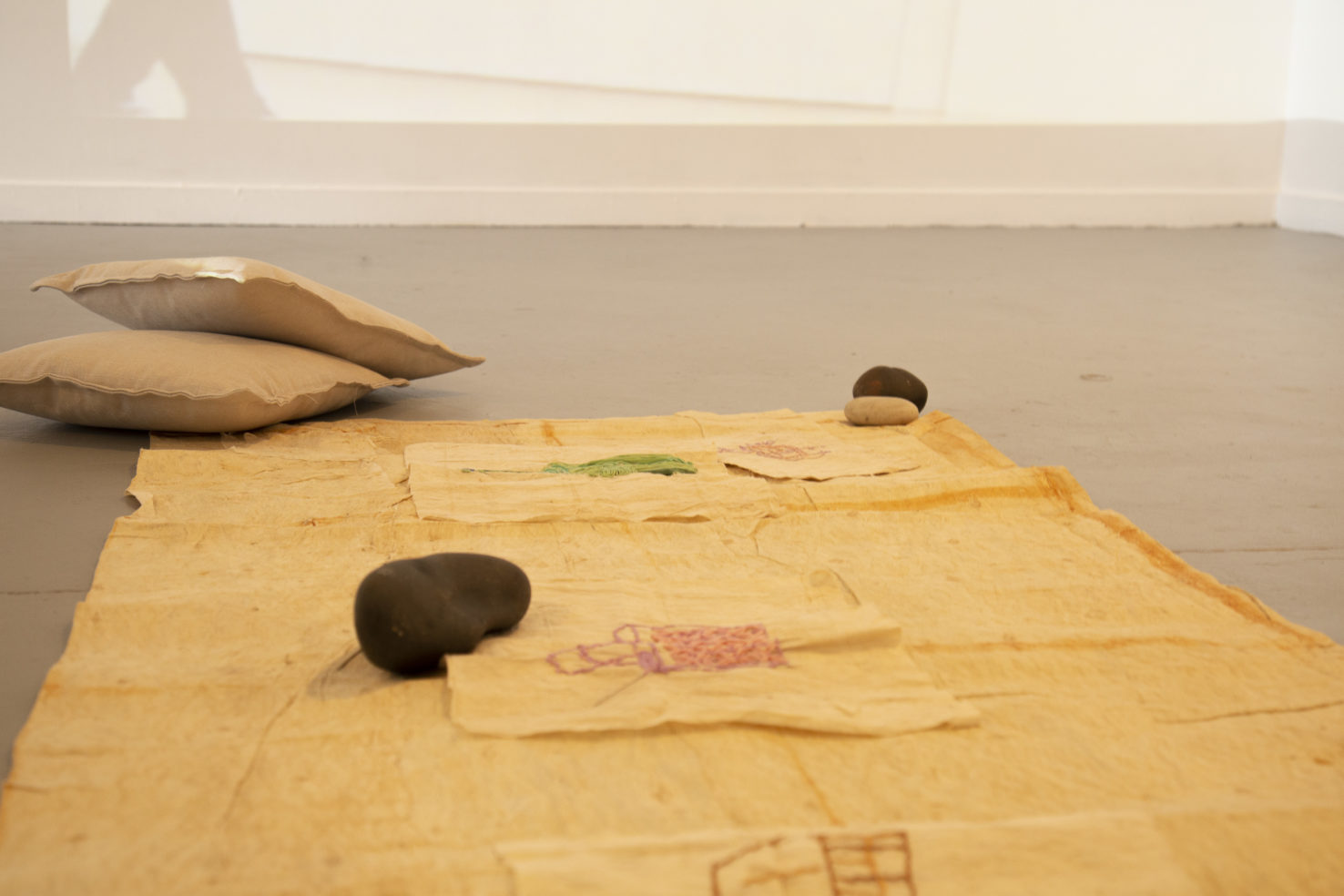 Presented in the space is a collection of Tapa pieces, some embroidered and some dyed with flowers, such as camellias and marigolds from my mother's garden and around my home in West Auckland. They represent a time of healing, rest and love for this project. The videos speak to the place of making: West Auckland, a place where I reflect on my relationships with people, place and time.

Altogether, the floor-based install speaks to a Moana sense of space-making, open, grounded and equal. Since these works were made with my family and close friends in mind, the pieces will be gifted to the people that inform and inspire my practice at the end of this exhibition.