Brittany Walker Smith
Glitter Gets in My Eyes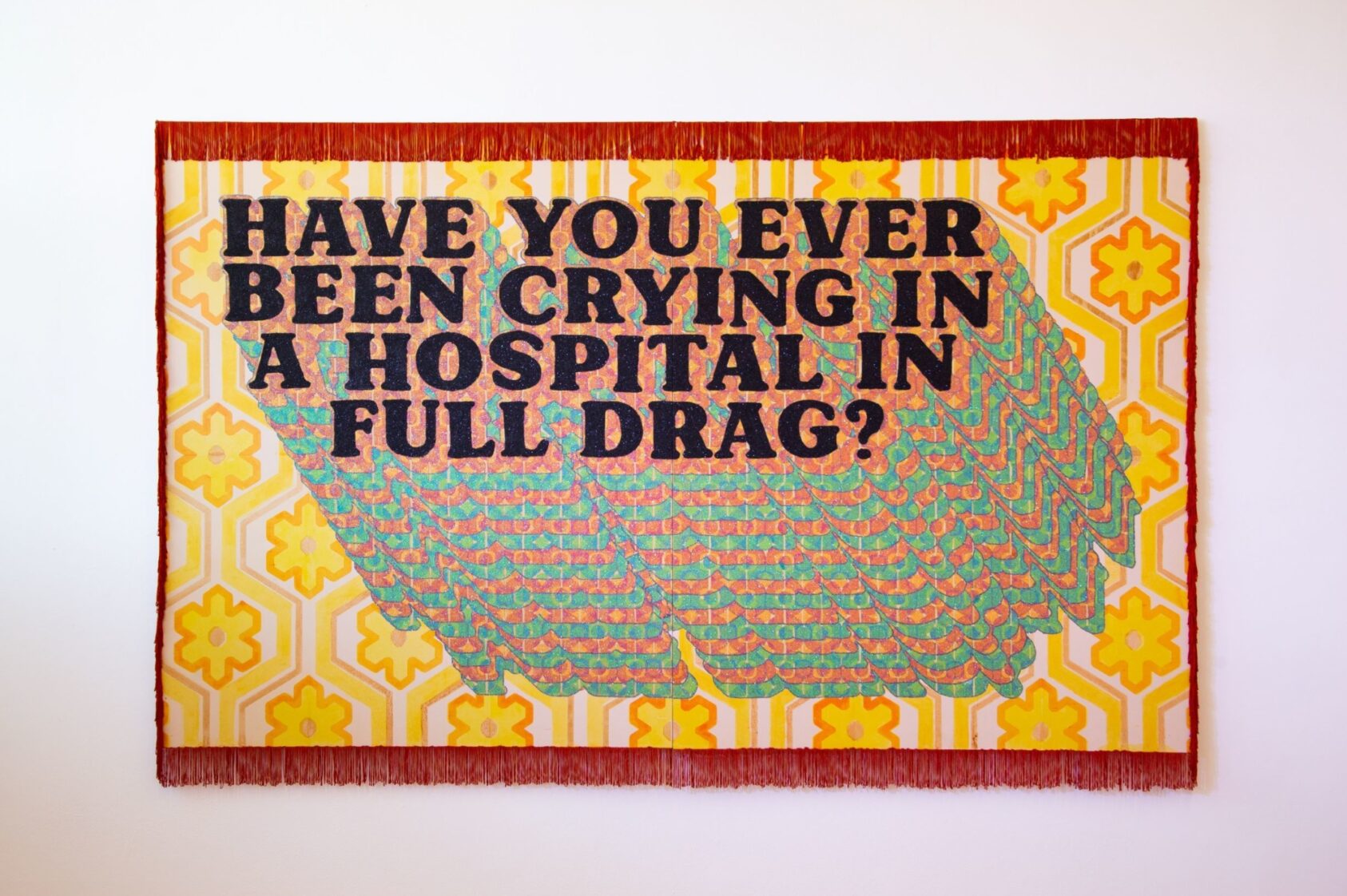 Alluding to the worst experiences, accompanied by a streetwise and self-aware form of ironic banter and paired with an overly optimistic mix of camp and kitsch aesthetic, this series of works aims to take the viewer on the journey with me as I come to terms with my traumas.

The series reflects the troublesome, rendered in a screen-printed roll of replica vintage wallpaper, hand-dyed fringe and painstaking hand-glittered surfaces.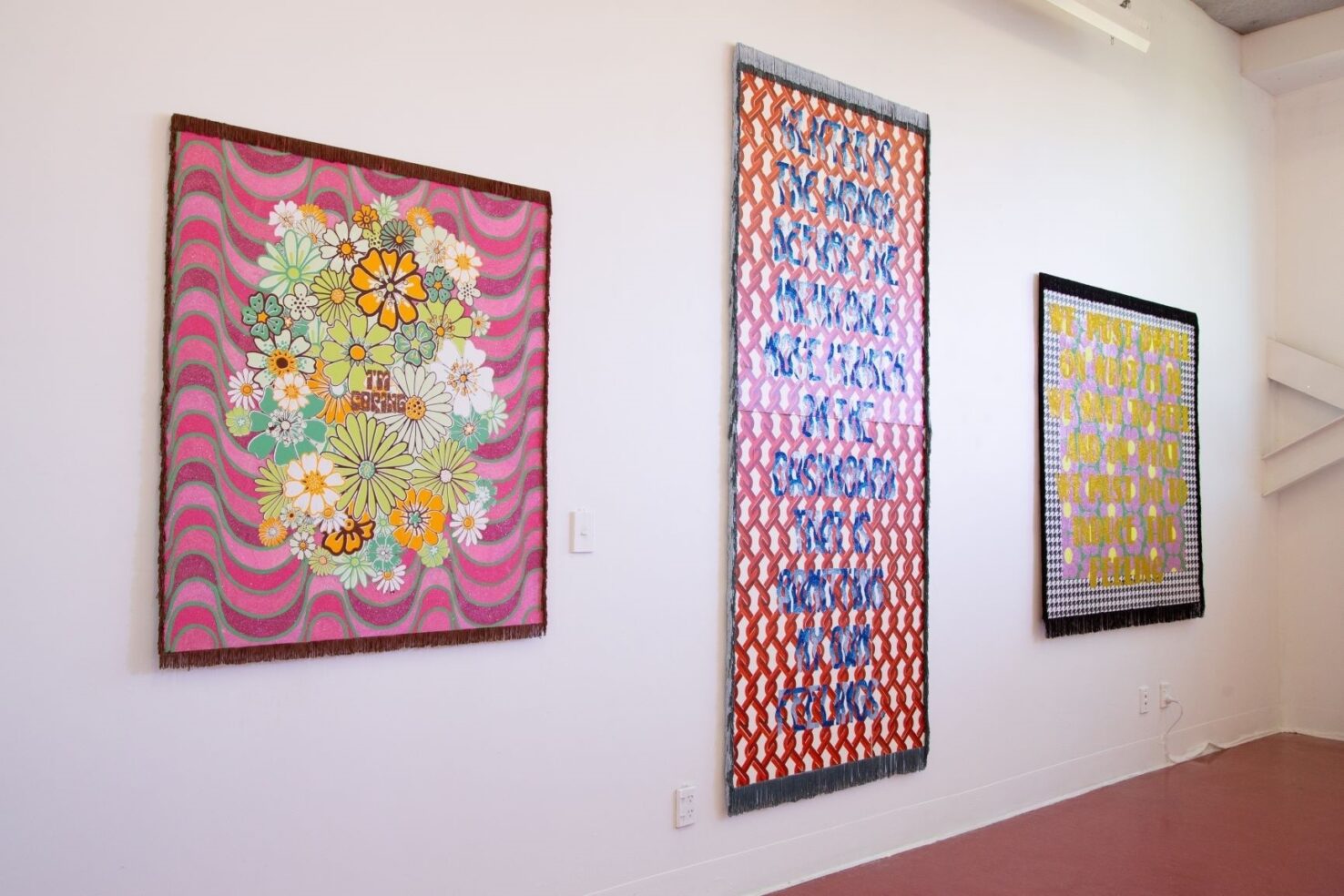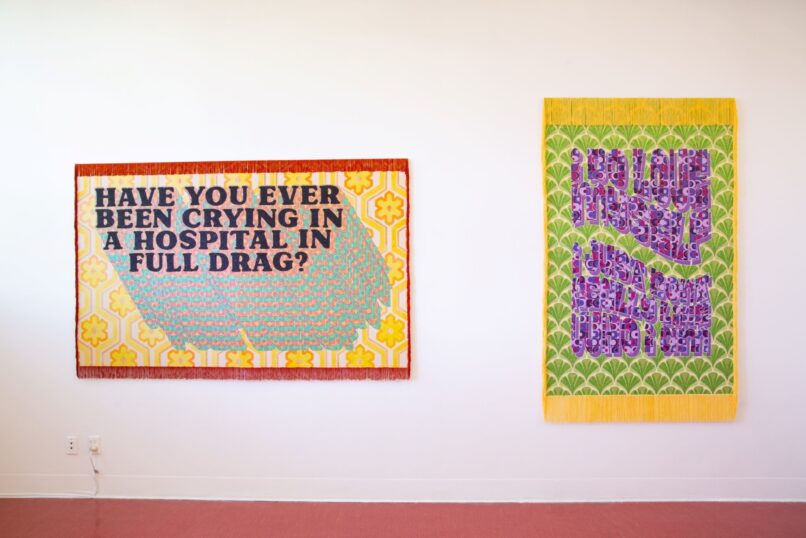 In my research for this series, I found myself drawn to Hera Lindsay Bird's writing. She uses deadpan humour to offset the grimness of circumstances beyond her control. The understanding of camp notions in my work, evident in visual forms, is supported through a reading of Sontag's 1964 famous essay, 'Notes on Camp'. Sontag proposed camp as a strategy against the world's conditions, often as not beyond our control except for forms of ridicule directed towards markers of high culture.

Sarah Lucas casts a finger in bronze; I get out the glitter.

Why should my work dwell in the gloomy realms of black and white photography or the thick richness of oil, when an ephemeral sense of pleasure and serenity comes from something as simple as glitter, vintage wallpaper and cheesy fonts - a joy I hope to share with the viewer?