Eric Jang
Grotesquing The Self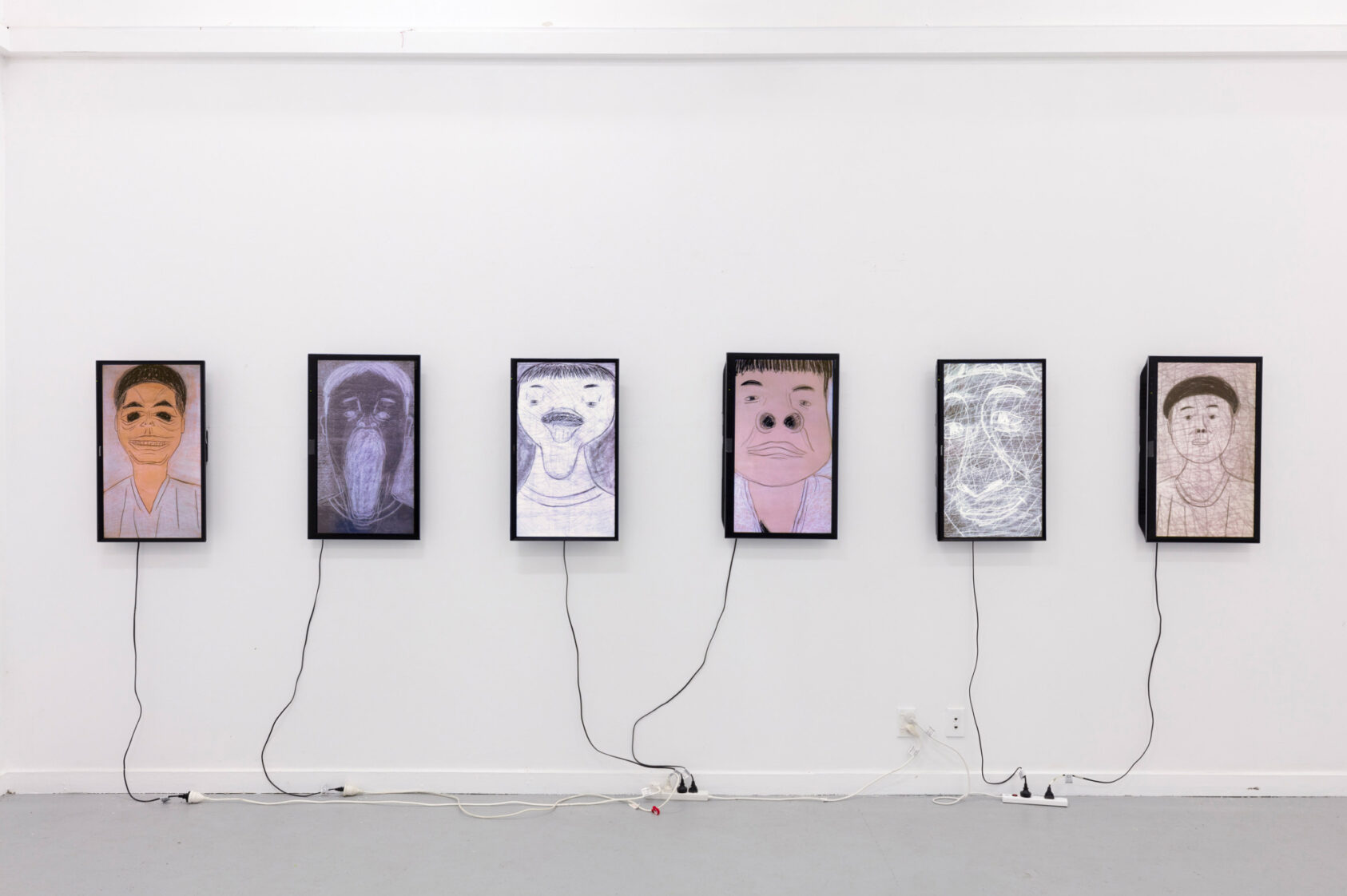 "Computers, too, lead us to construct things in new ways."
As we grow older, our face constantly changes. This is scientifically true, but Mikhail Bakhtin's concept of grotesque imagery suggests that there are infinite ways to perceive faces, whether biological or fictional.
Historically, physiognomy has shifted discourse around identity, as people have questioned the relationship between face and animalistic qualities. Social media apps like Snapchat and digital manipulation technologies like Photoshop have enabled users to actively replace their faces with existing and personalised faces at any given moment.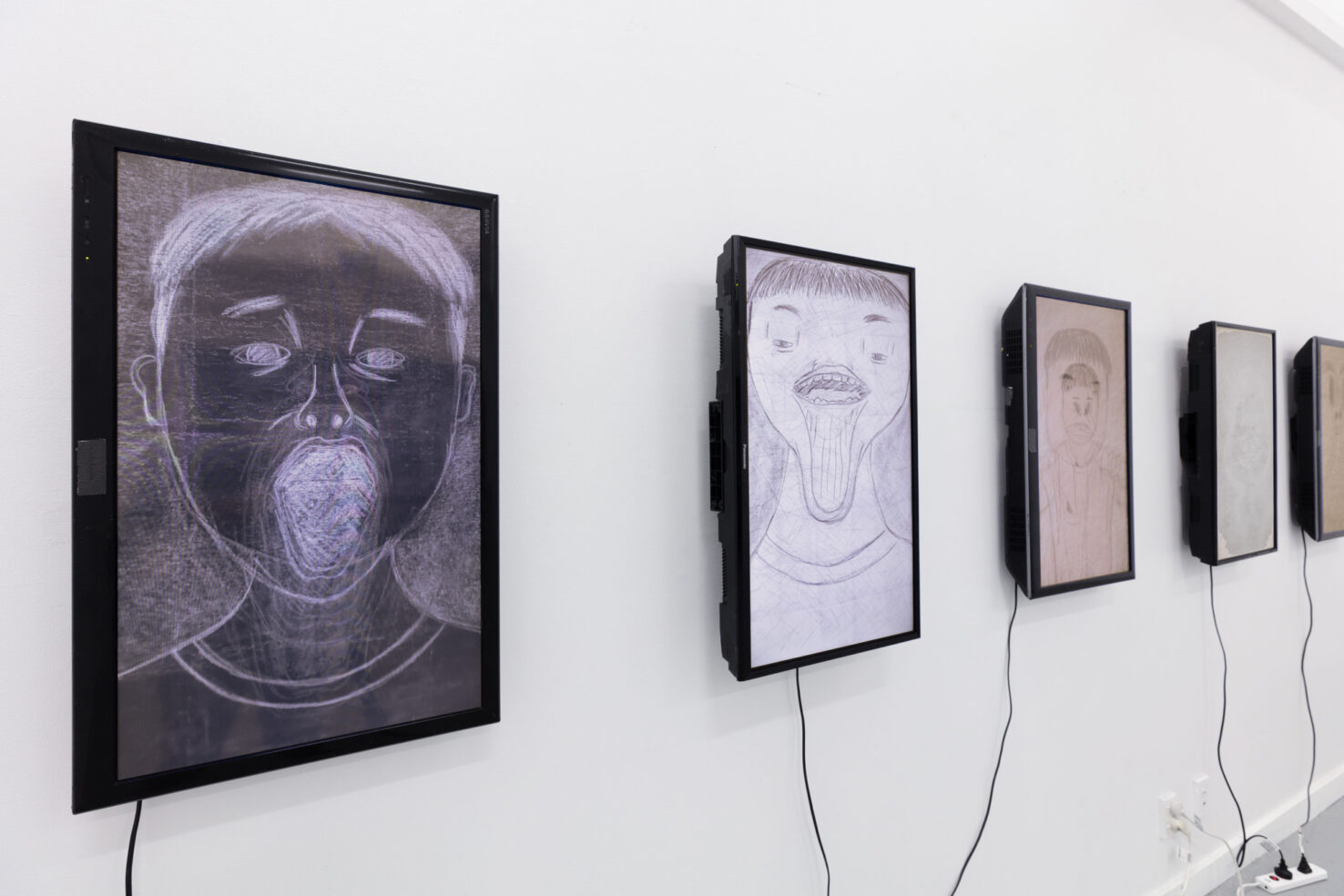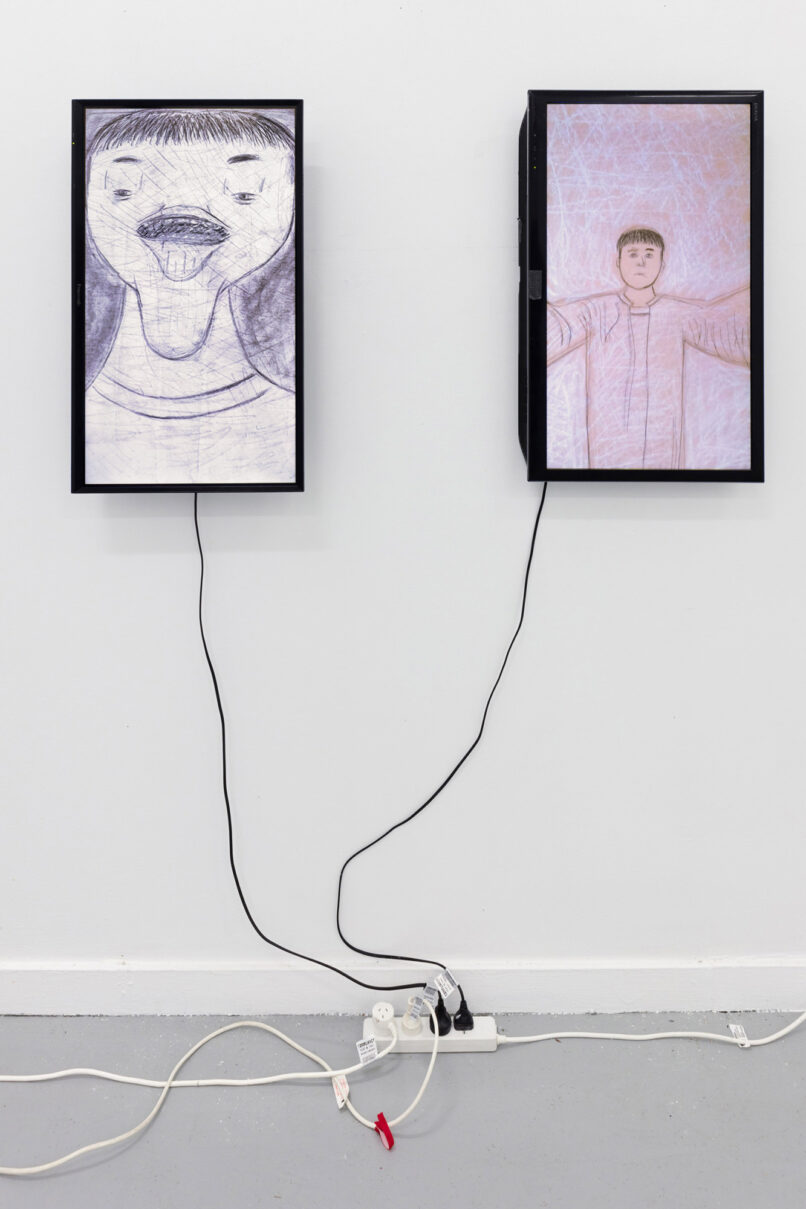 I use GIF animations as my virtual mirrors. I'm curious about what I see and how I feel with my alternative faces. Charcoal enables me to rework, reshape and distort the notion of identity.
'Self Bloats' (2021) / Charcoal on newsprint papers
'Red Light Green Light' (2021) / Black and white charcoal on kraft papers
My self-portraiture art is not meant to disparage people with facial deformities. In fact, my art is displaying that every face has its distinctive features. My research focuses on the relationship between self-portraiture art and grotesque aesthetics.