Jack Hadley
Object Runway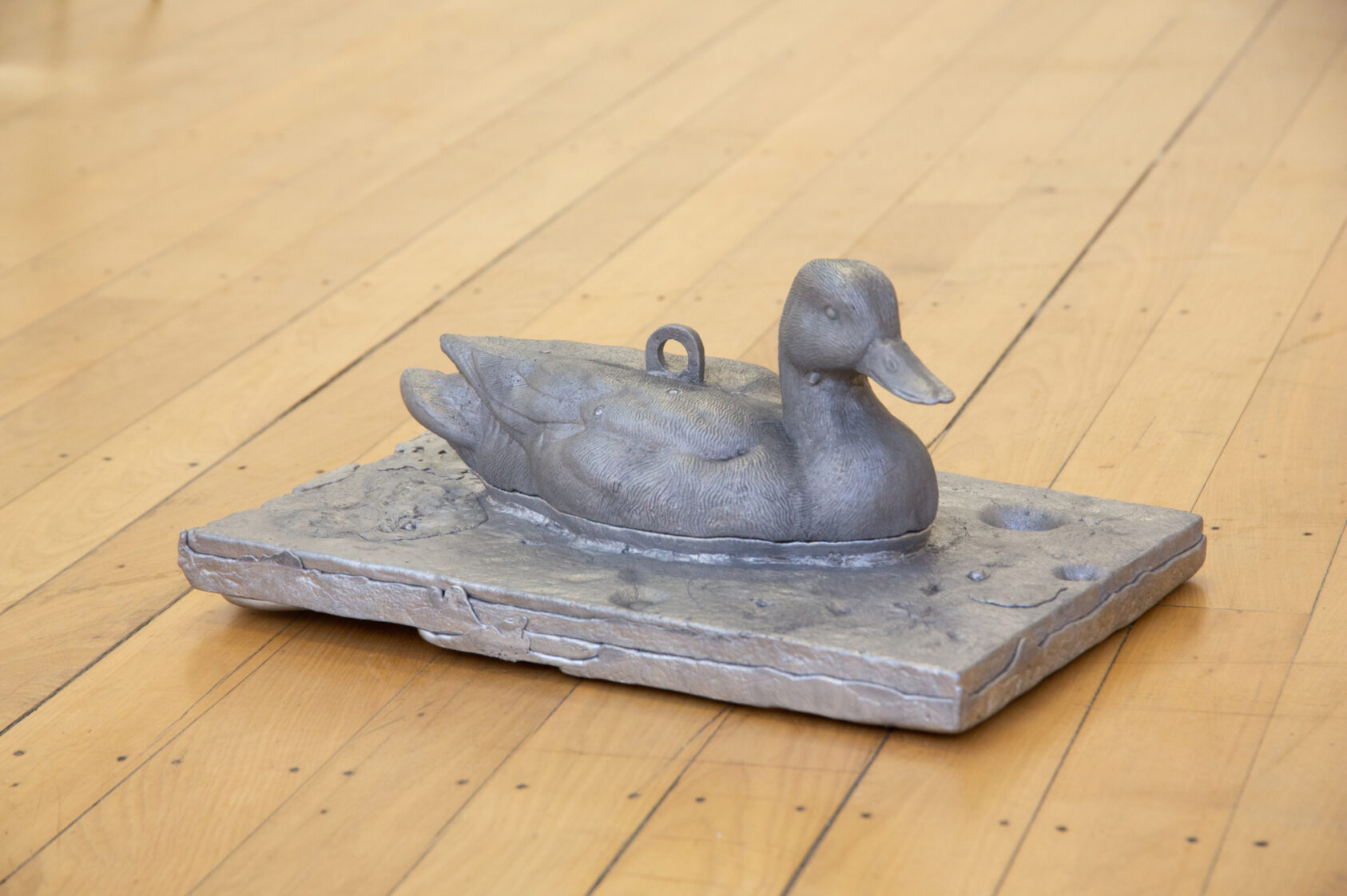 "QUACK QUACK QUACK QUACK QUACK QUACK QUACK QUACK QUACK QUACK QUACK QUACK QUACK QUACK QUACK QUACK QUACK QUACK QUACK QUACK QUACK QUACK QUACK QUACK QUACK QUACK QUACK QUACK QUACK QUACK"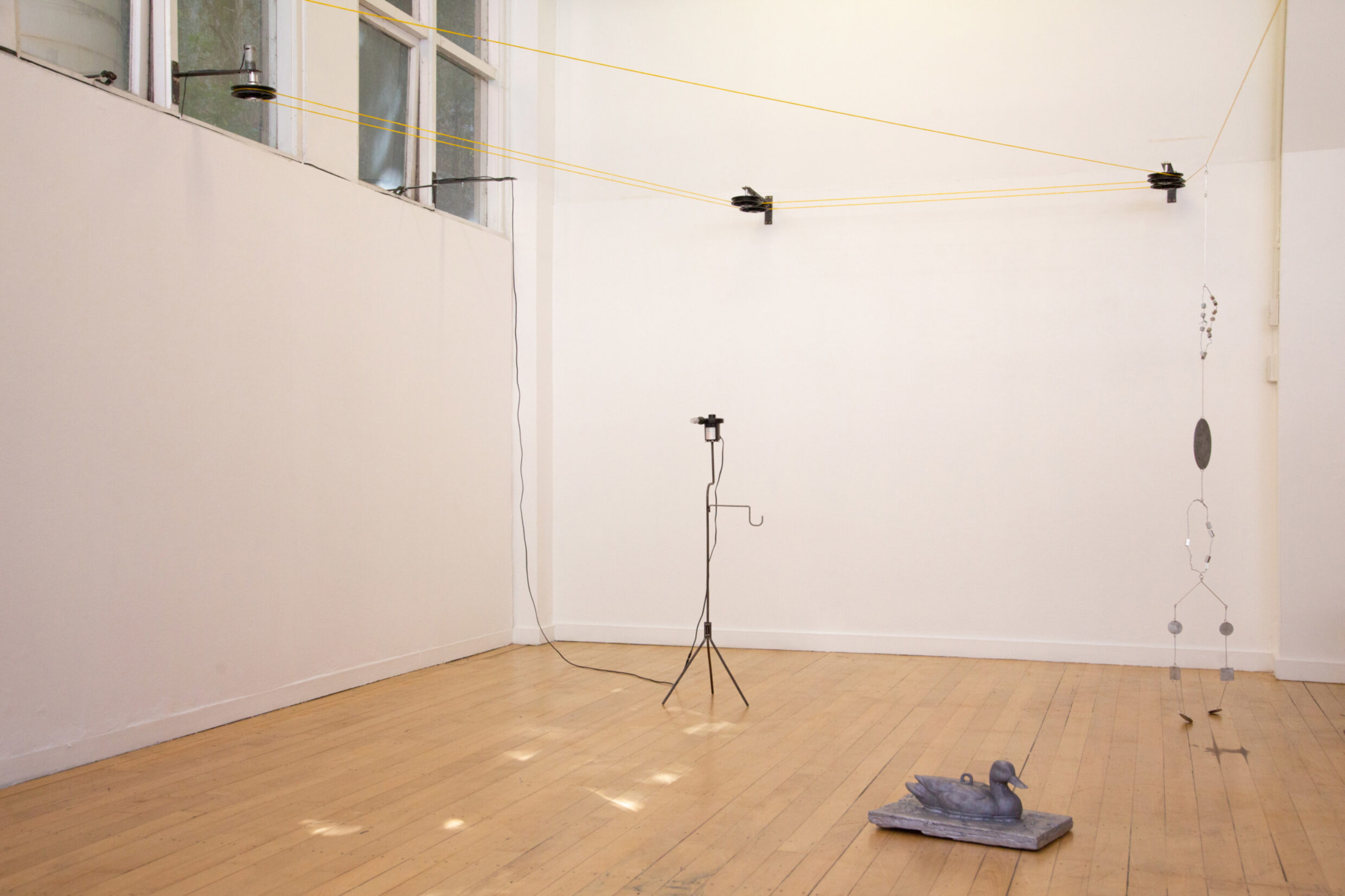 The title 'Object Runway' alludes to the reality television series 'Project Runway', where fashion designers compete against each other in challenges.

Circulating the space on a motorised pulley system are aluminium mobiles. Loosely anthropomorphic, these mobiles combine the language of jewellery and logic-tree diagrams.

The way these mobiles move through spaces is based upon a catwalk show.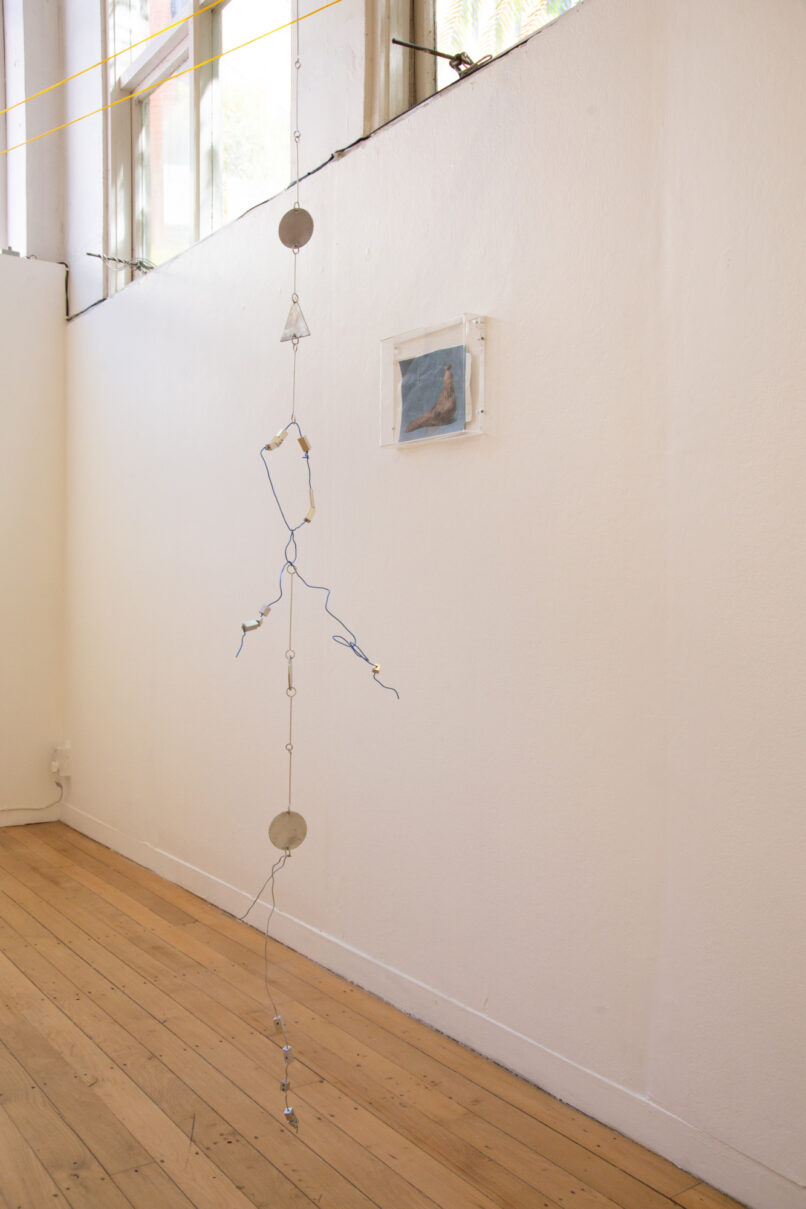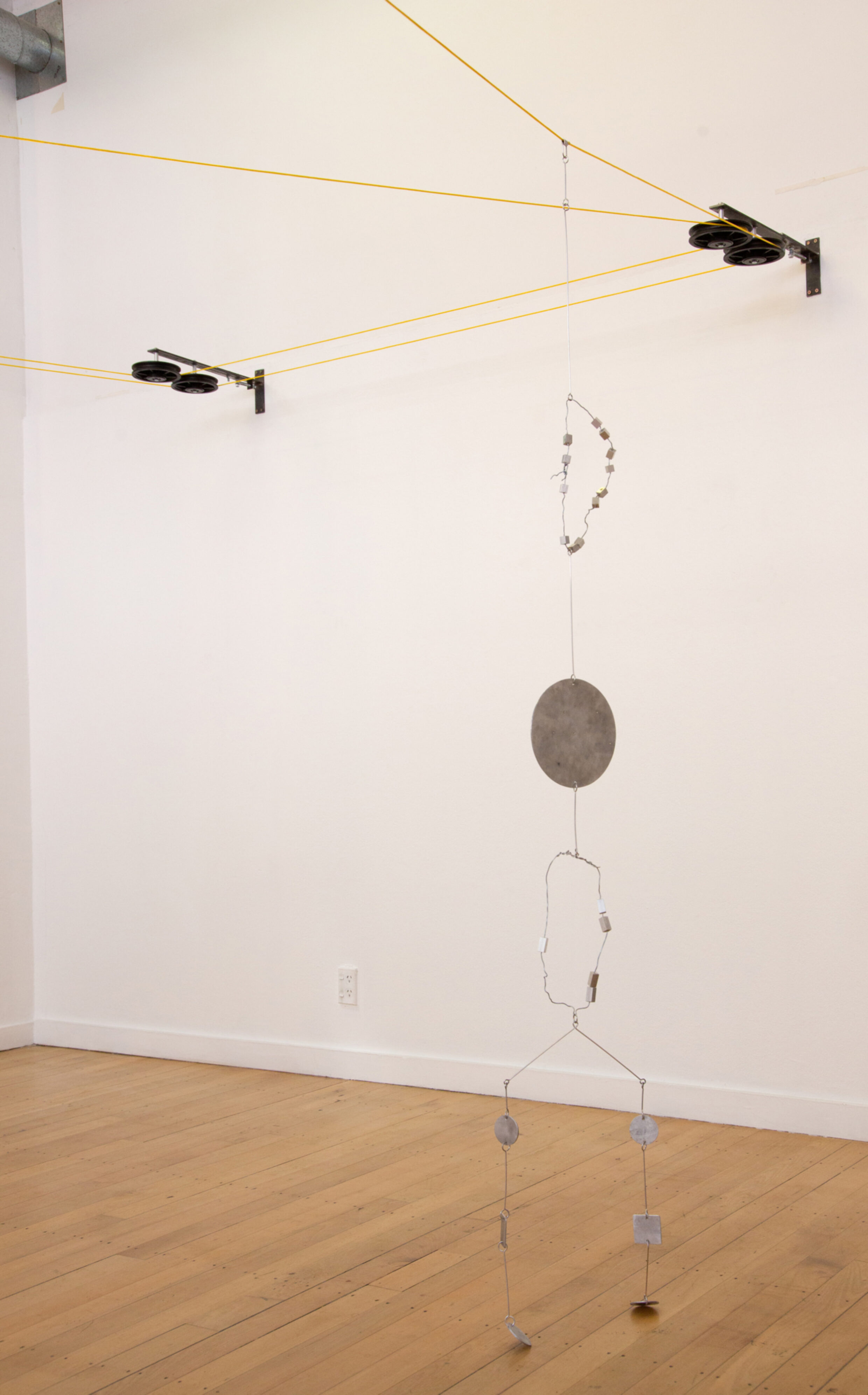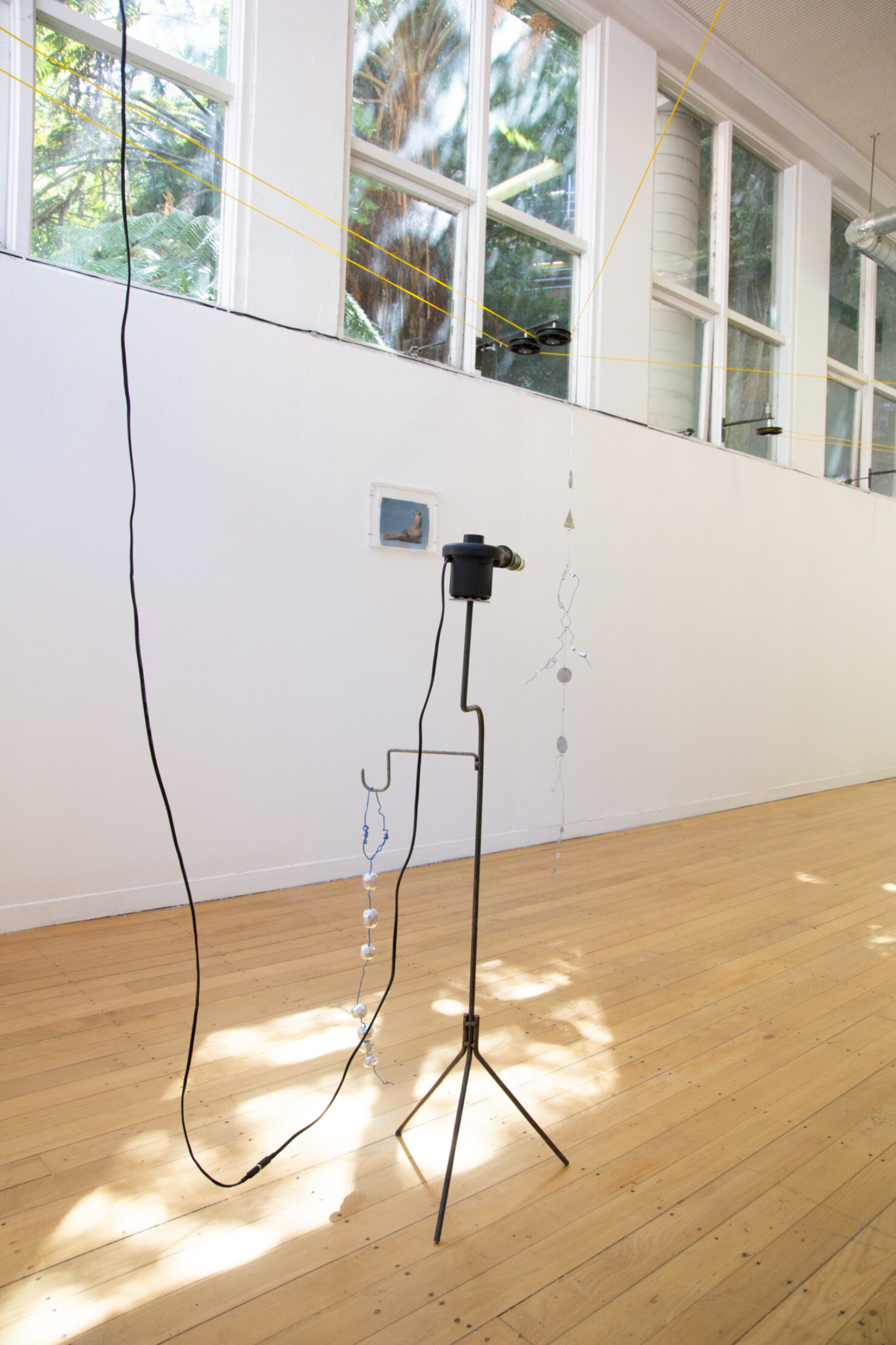 A key reference that this work draws upon is the figure of the siren within ancient Greek mythology. Here, duck hunting calls that are activated by air pump motors are used as a stand-in for the song of the siren.