Ariana Kahli Hill
The Body in the Room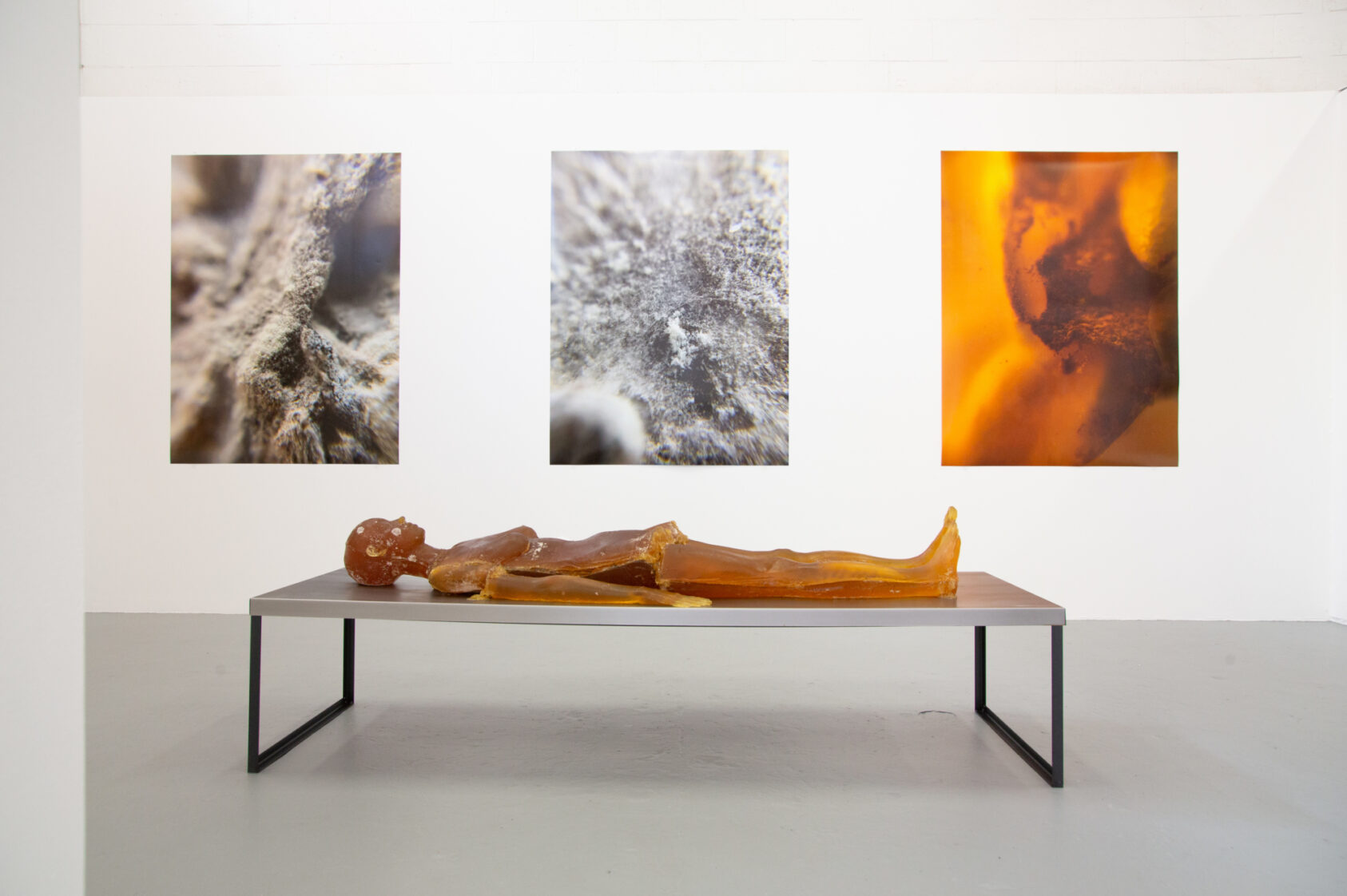 It lays there in the centre, lifeless, the smell consuming the air we breathe.

The body never once took a breath, but still houses life on the skin of itself.

This life steadily ingests the mass that lays on top of untouched steel. The walls surround it with stills of decay - imagery of what is to come with time.
This combination of work - photographic and sculptural - aims to create a cycle of disgust and attraction, fear and fascination for the viewer. The prone body is made from gelatine, a product sourced from the skins of cattle and pigs through inherently violent processes that contribute to the work on the metal slab. Closely resembling human and animal muscle mass, skins and tissue, over time, the gelatine surface naturally breaks down, grows mould and encounters other dissolution processes to generate a body that fails.

Discomfort here could be a form of comfort. Discomfort engenders a chemical response within the brain, an uncontrollable reaction to fear - a type of avoidance or escape. Nevertheless, the body is laid out for examination and, for me, it's been almost an autopsy - an eye-witnessing; an act of seeing myself in the process of decay.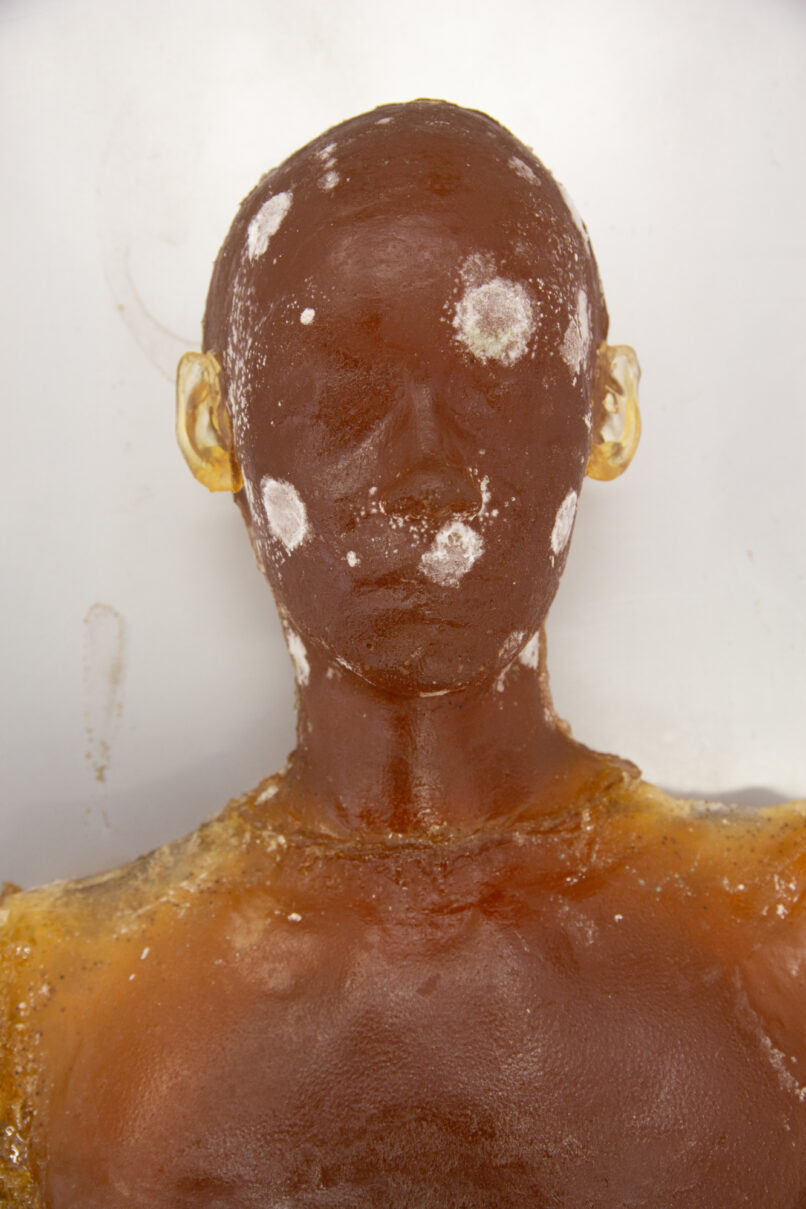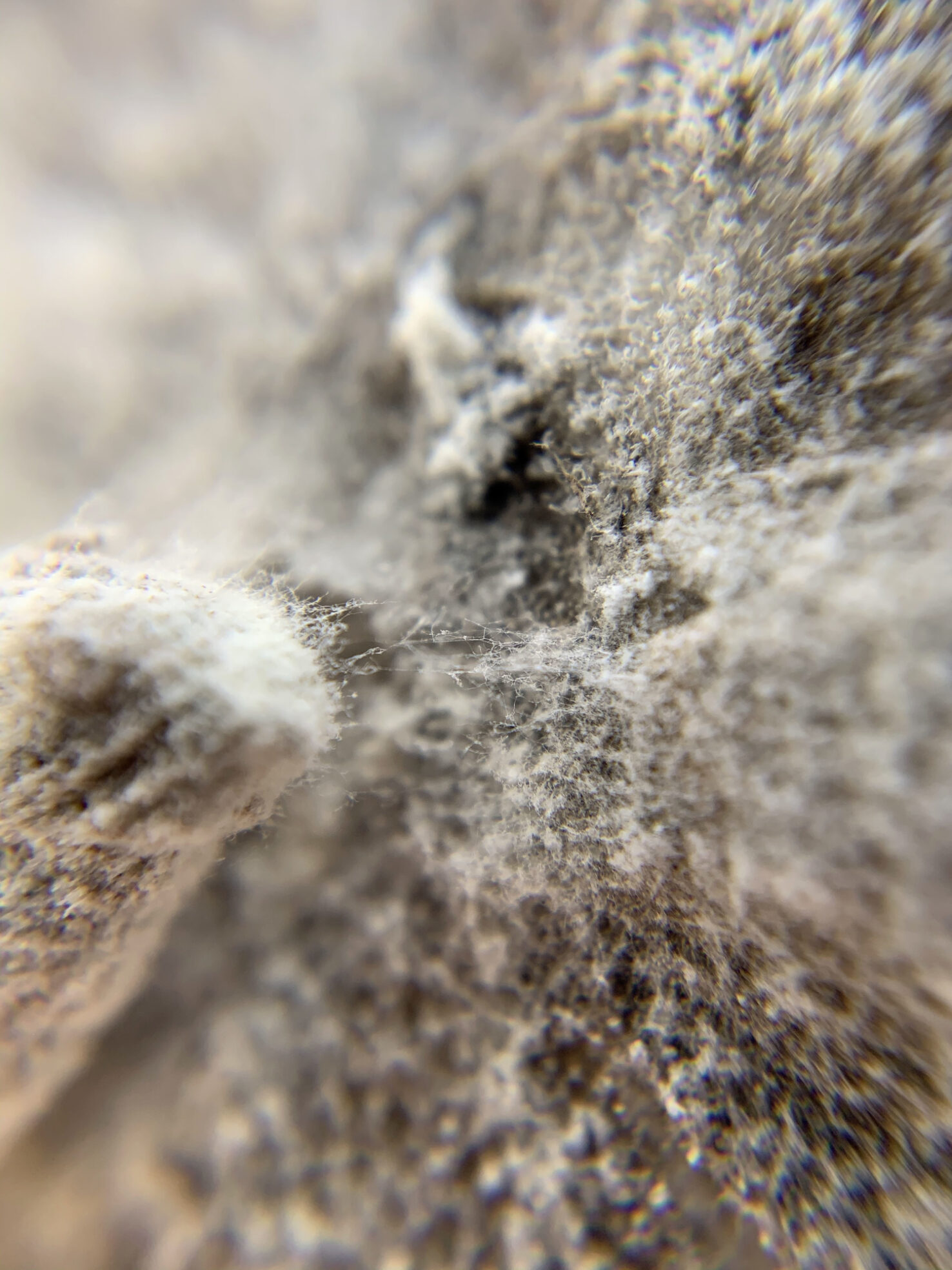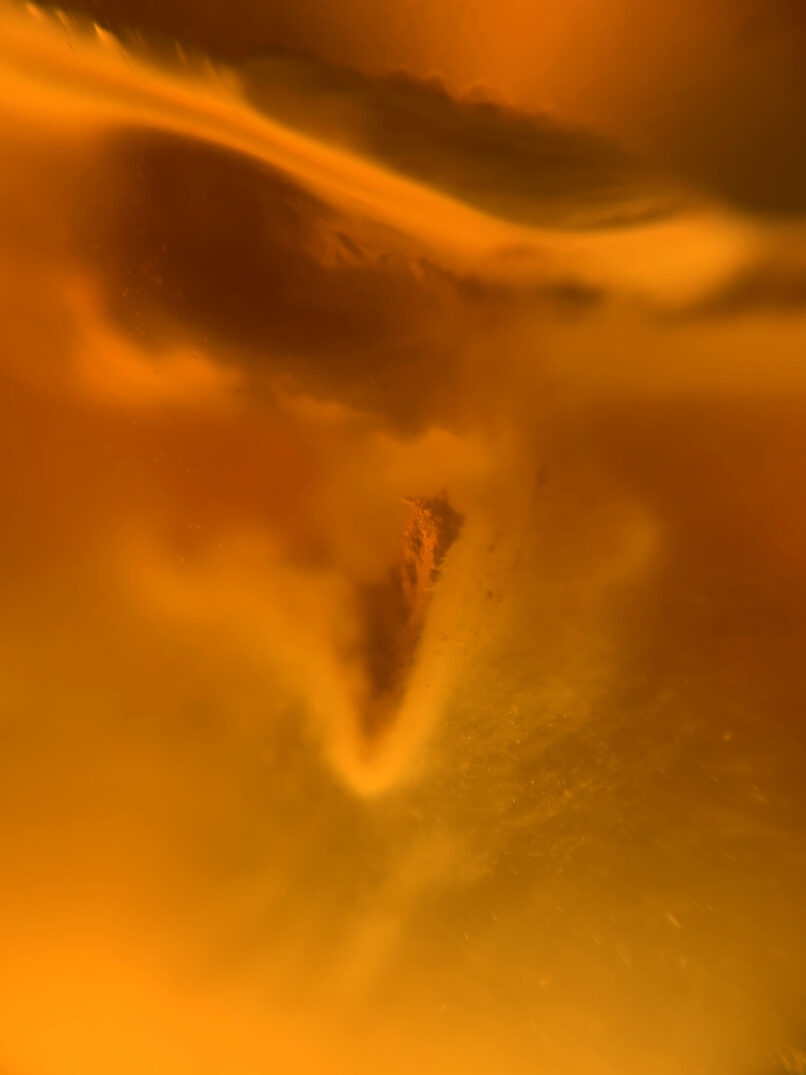 Gelatine, a natural product, wants to decompose. This occurs through mould attacking the surface, and molecular decomposition which weakens the gelatine, making it collapse and tear under its own weight.

The photographs arrest this process in time, a privilege the sculpture cannot attain. Through the scale, the photographs offer a close up of some of the processes the body will eventually experience: they are both a past and a future.