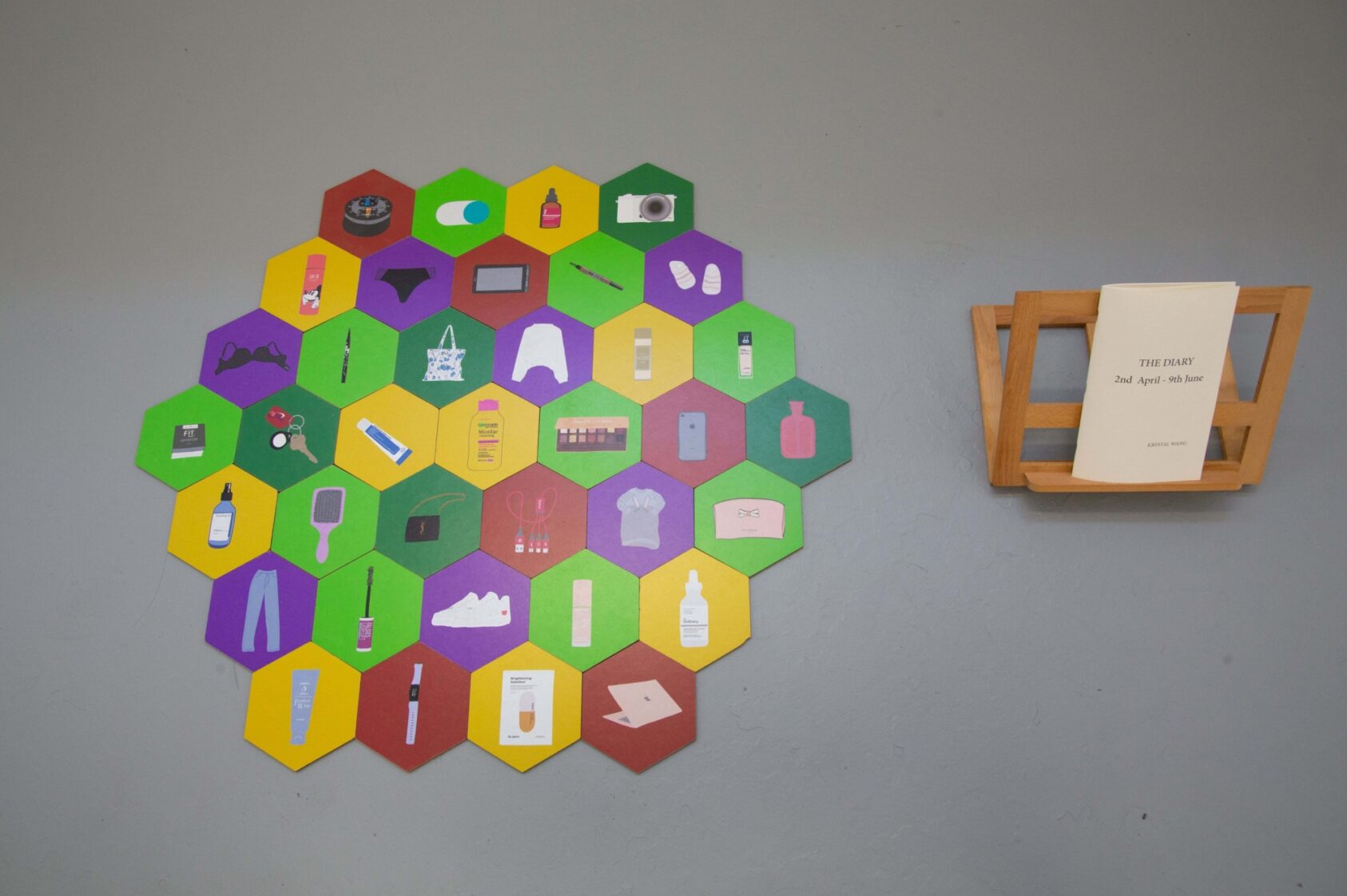 My project this year is presented through installation, in the form of a board game and a personal diary. The final work is developed upon a series of experiments with different media and techniques to explore the boredom I have experienced during the lockdown.

Initially, I based the project on the documentation of my daily activities. However, the unexpected lockdown due to Covid-19 limited my resources to create work, so I had to document my everyday life with some restrictions.
The project is based on the concept of time and boredom, developing the idea of consumerism along the way. The diary demonstrates my ordinary activities during the lockdown and my identity as a Kiwi-Asian. The board game shows a series of images of what I consider necessities and questions what necessities mean to me and this generation.