Sarah Cowie
Graceful Malfunctions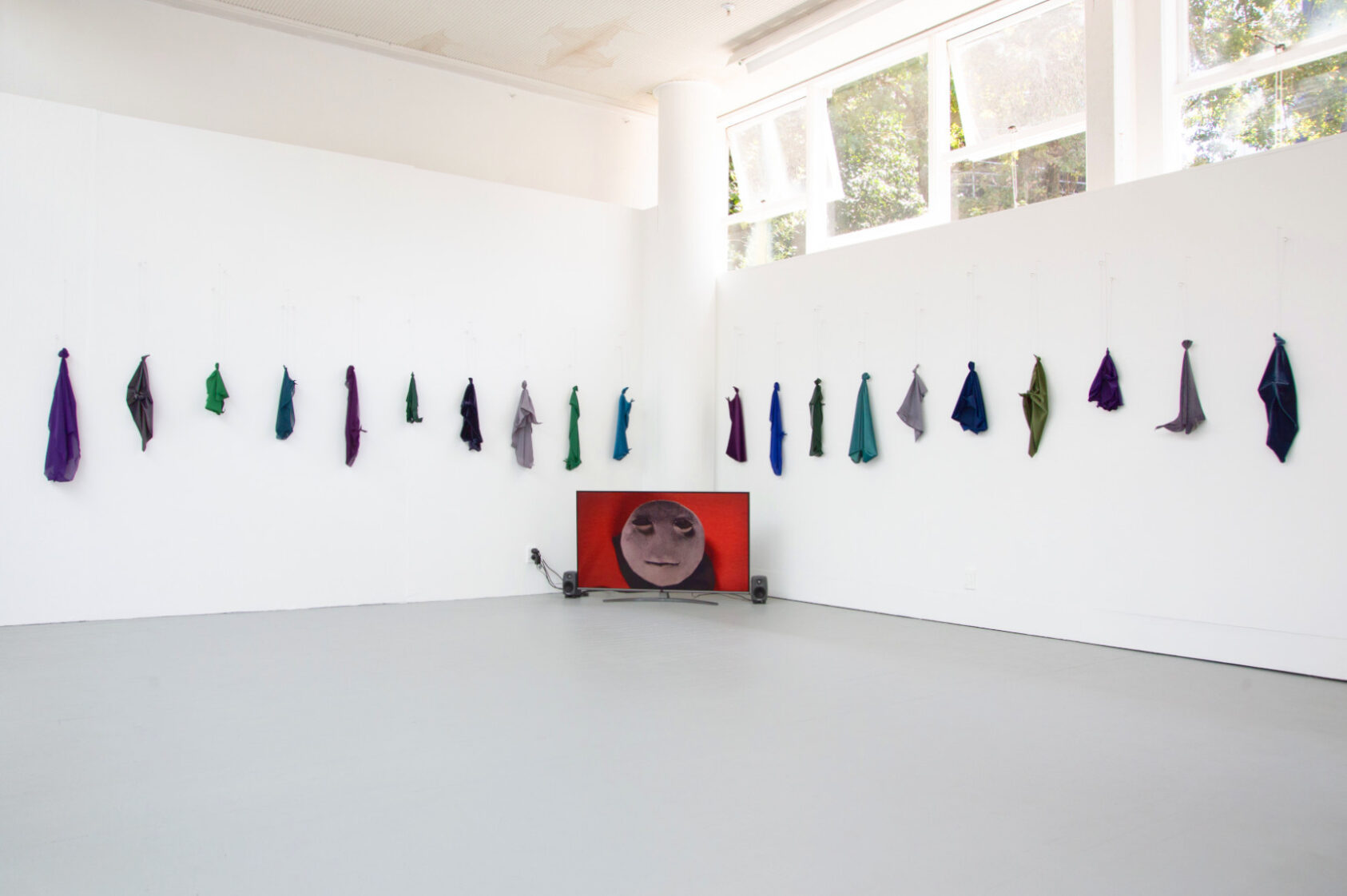 My practice uses puppets and fabric to discuss notions of animacy and vitality in material. I explore the enunciative qualities of the object as well as its ability to communicate with the subject.

My puppets' performance mimics life and the nature of conversation and interaction while examining the puppets' materiality through their materials' activation and malfunction.

The puppet characters situated alongside the video, separated from their performance context, flicker between performer and inanimate object.

Heinrich von Kleist describes the movement of puppets as graceful. The grace of the puppet exists in its vitality that occurs not through attitude or agency, but in the performance of the materials. A twitch of the puppeteer's arm creates a quiver in the puppet's step; the light fabric shimmies at the end of taught strings.

The puppet and puppeteer's collaboration creates an allopoietic system - the strange but familiar vitality creating a grace of movement which manifests a sense of the uncanny.
Digital video, fabric puppets, stop motion animation