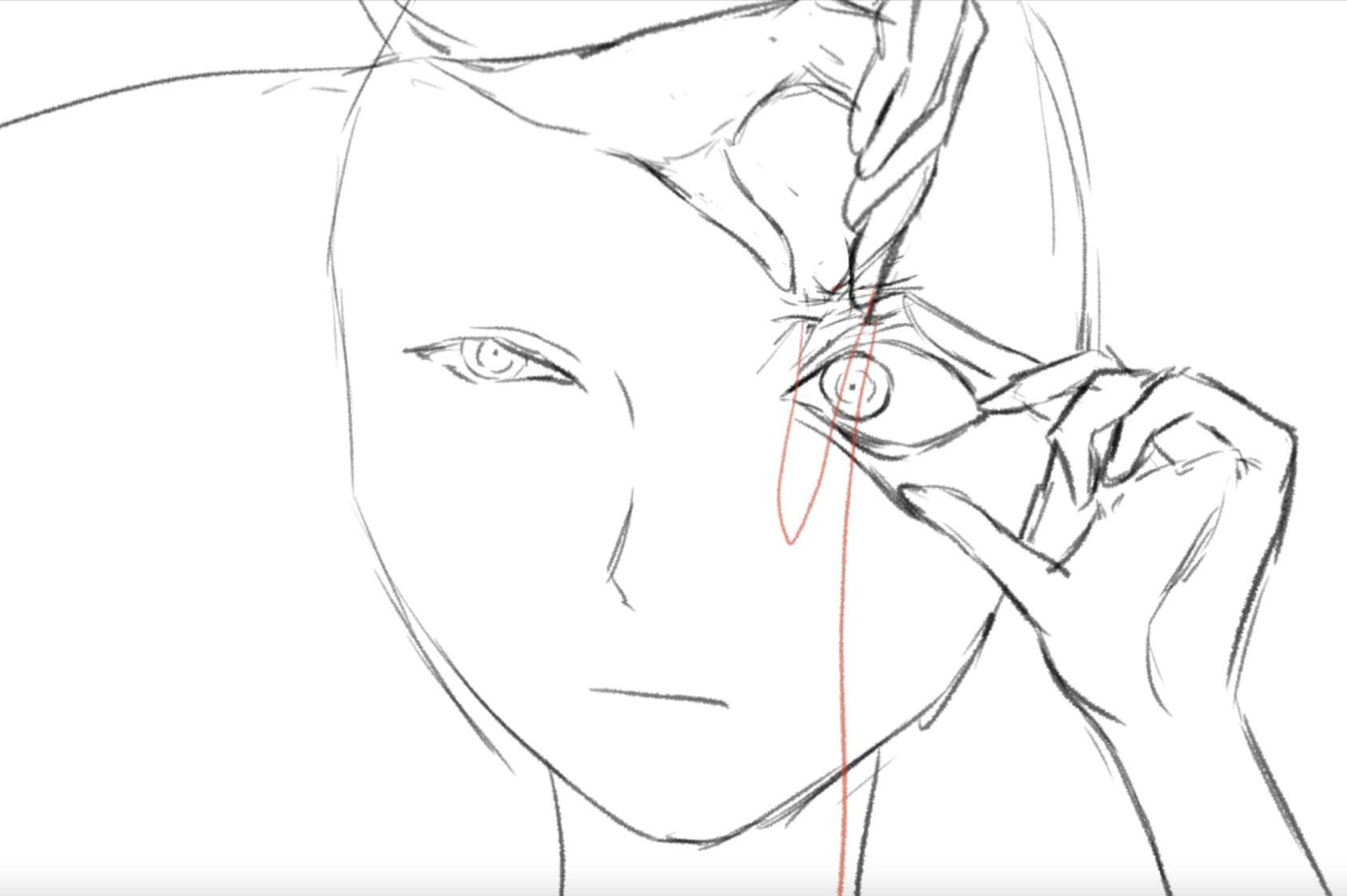 This is not a woman, but a drawing of a woman.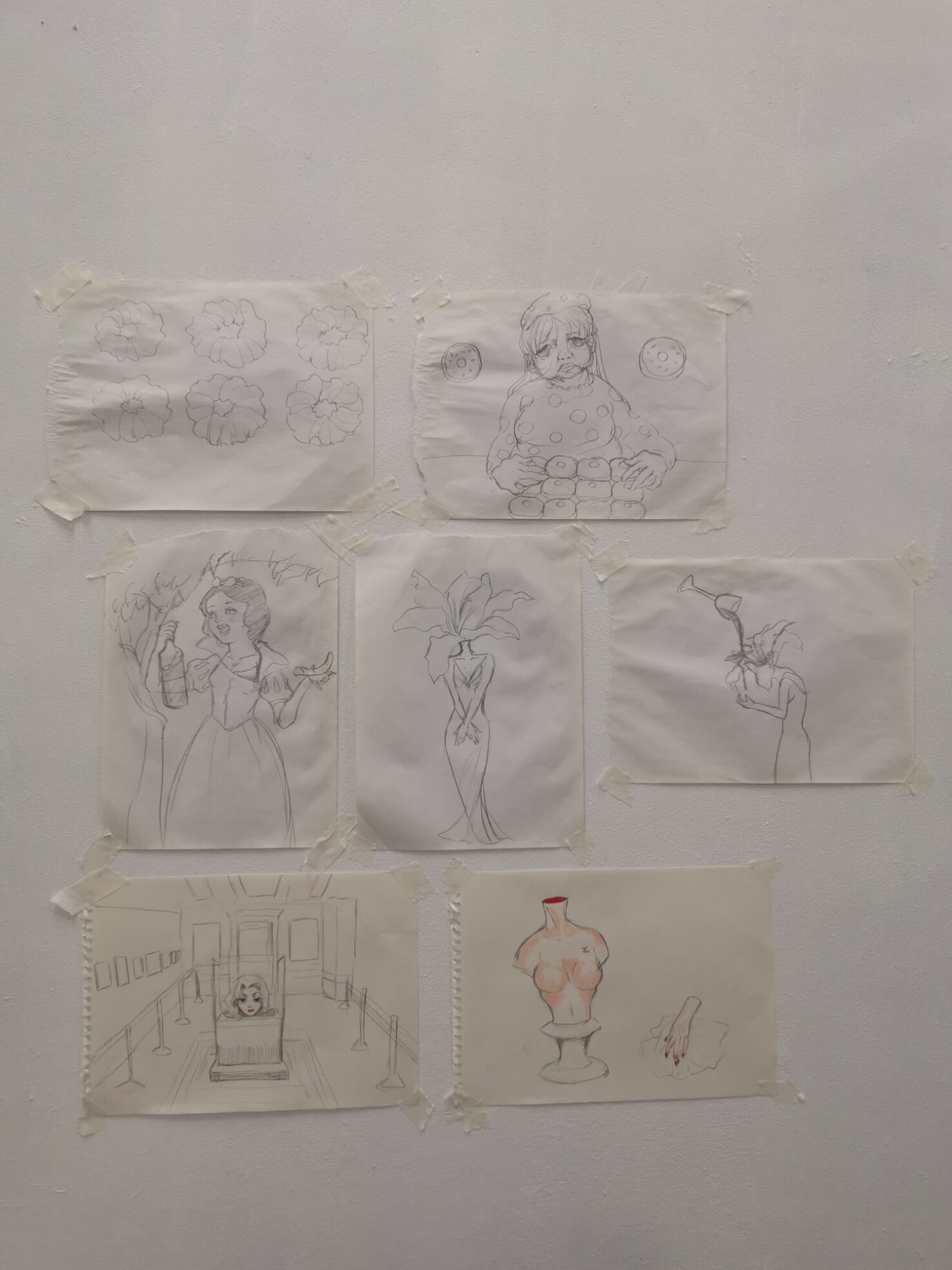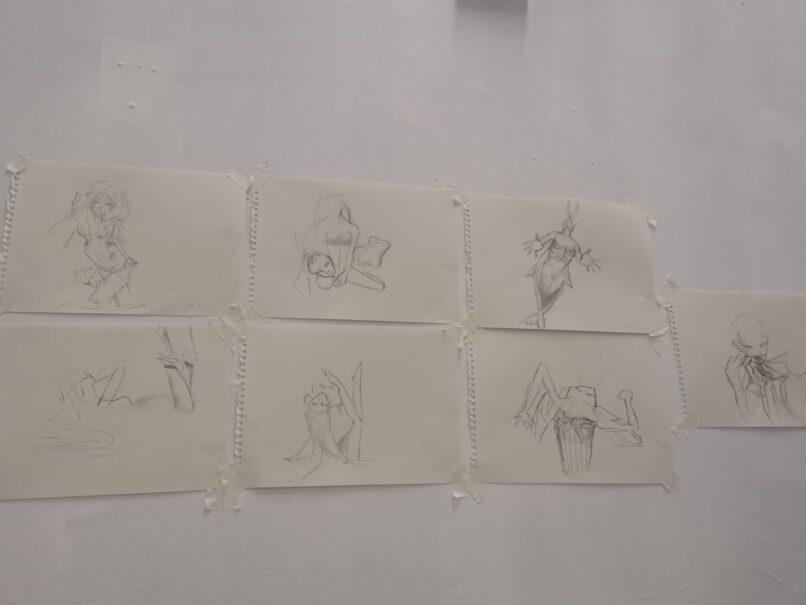 She acts out herself and only herself, arrogant she may be, but she is my final answer to the question, Who is looking? She performs, she paints, she looks, she confronts, only to her "self", and the mirror is broken, broken by her, acting on her own agency.
BREATHE, OPEN YOUR EYES.