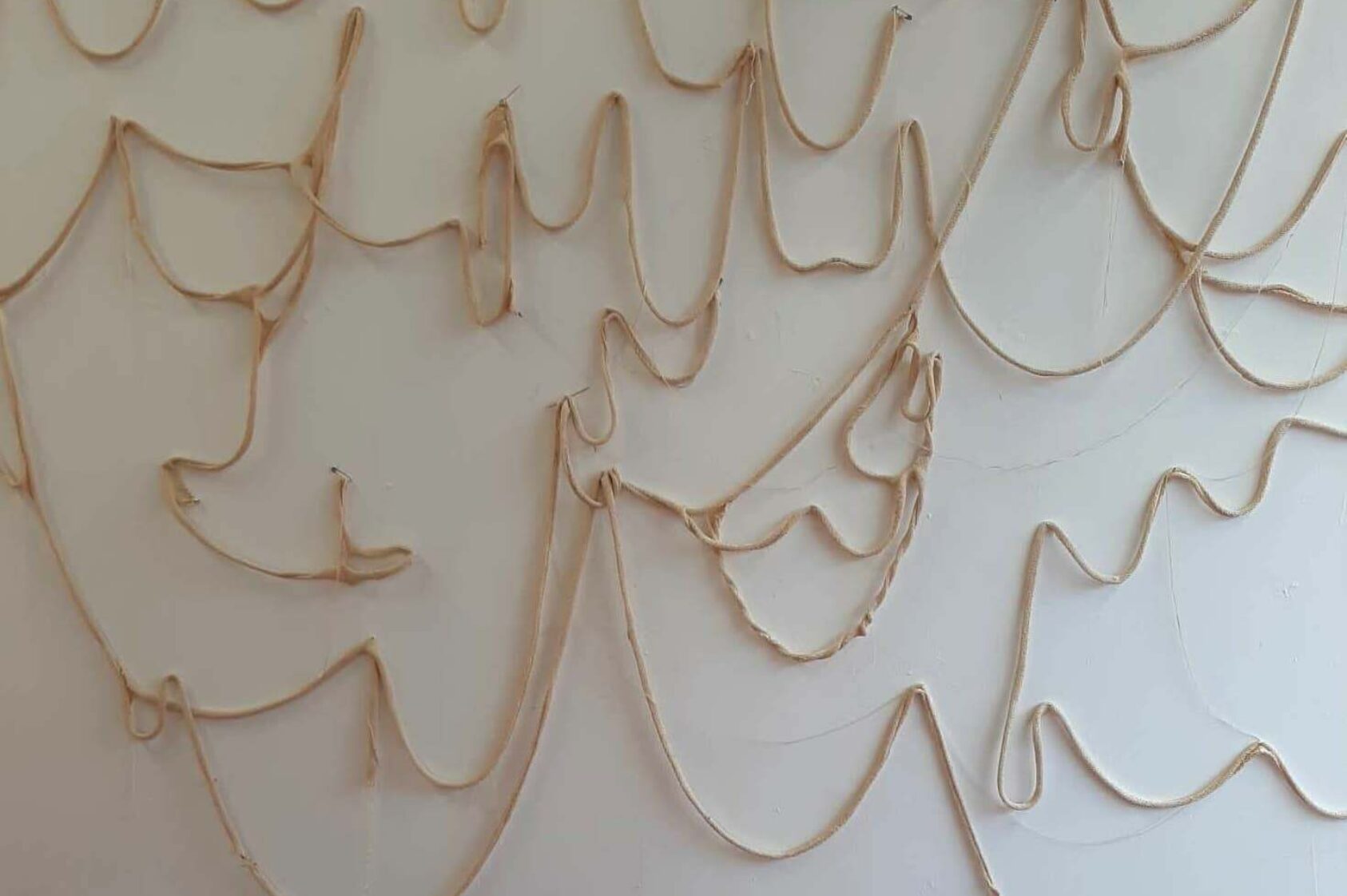 "The soft sculpture 'Journey' was inspired by a visit to Blarney Castle in Ireland, where they had trees planted on either side of an avenue that were yarn bombed. It was a colourful affair, and there were reminders of a fair isle jumper I wore as a child."
This work is made from hand-knitted cotton thread lengths. I knitted one length at a time, tying off the end and running the stitches onto a cocktail stick. Each length of knitted thread is approximately two meters in length.

The visual pleasure derived from the work comes from choosing the end of one thread and with the eye following it to the finish of its journey through the work. The intent is that the work provides a simulation of a journey, a guide to choices and paths representing the ups and downs of life.